Press Release: EUF's unique comparative Legal Study updated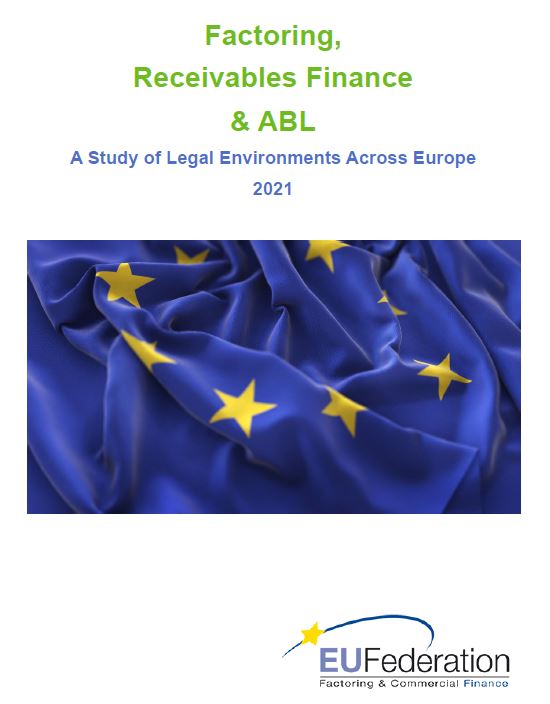 The EUF's unique overview analysis of the legal and regulatory environments in Europe (and several important comparator countries) has been fully updated with an extensive review and revision of the EU 27 member countries' positions. The EUF considers that this document represents the only comprehensive analysis of its type available to the Industry, its regulators and lawmakers, associated support service providers and anyone with an interest in the effective finance of business.
The 2021 study comprises 15 sets of questions which investigate the key aspects of receivable financing and factoring, and its value lies in bringing this important information together in one place for analysis, comparison and review.
The document is a substantial development on the previous edition, with further in-depth analysis and now with almost four hundred pages of important data and comment.
The EUF Legal Study will be available on the websites of the EUF and FCI to their respective members and can be obtained by others on application to the EUF Secretariat.
Françoise Palle-Guillabert, Chairman of the EUF noted: "This latest edition of the legal study continues our practice of providing a benchmark for the common understanding of the opportunities and challenges that exist for the Factoring and Commercial Finance industry. Our role is to support the Industry's contribution to the real economy of Europe, backing business, economic growth and employment. This study will also bring further insight to all European authorities and their decision making processes."